Fire hazards in Operating room fire defined as a fire that occurs patients inside operating room under anesthesia care or in Or campus. It includes surgical fire, airway fire, and fire within the airway circuit. A surgical fire is defined as a fire that occurs on or in a patient. An airway fire is a specific type of surgical fire that occurs in a patient's airway. See more about fire safety in OR and hazardous thing in OT
Fire safety in OR
Airway fires may or may not include fire in the attached breathing circuit. Adverse outcomes associated with OT fires may include major or minor burns, inhalation injuries, infection, disfigurement, and death. Related adverse outcomes may include
Psychological trauma
Prolonged hospitalization
Delay or cancellation of surgery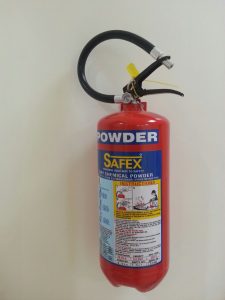 Additional hospital resource utilization
Liability
See here for the operating room design
Fire hazards Precaution
Minimizing or avoiding an oxidizer-enriched atmosphere near the surgical site.
Safe management of ignition sources and fuels.
Equipment for managing a fire should be readily available in every procedural area where a fire triad consisting of fuel, oxygen, and ignition may exist.
Formation of safety code.
Education of the OT personnel about the safe and proper use of electrical goods.
Mock fire drill defined as a formal and periodic rehearsal of the OT team's planned response to a fire.
OTHER HAZARDS
Other hazardous thing in OT consist of the following things
Organizational:
Heavy operational theater workload, long working hours, night shift and sleep deprivation, fatigue from handling the patients, and stress on managing the very sick patients are the occupational hazards that can have an adverse effect on mental skill and reaction time, vigilance, and the interpersonal relationship among the OT personnel.
Psychological:
Exposure to severely traumatized patients, the irreversible cardiac arrest of a patient may lead to postoperative stress syndrome to the caregivers of the OT.
Atmospheric Hazards
Debris or the fumes and small particles produced using carbon dioxide laser ray can cause pulmonary lesions in experimental animals. HIV pro viral demonstrated in the HIV-positive laser smoke. The release of waste anesthetic gases inside OT can cause decreased mental alertness and motor skill, tiredness, and slowing of reflexes of the OT personnel.
Teratogenicity in OT team member and malignancy of reticuloendothelial system, liver, and kidney disorder have been reported. Ban the Use of flammable anesthetic gases such as
Diethyl ether
Ethylene and
Fluroxene
PRECAUTION
NIOSH has recommended the upper limit of nitrous oxide as 25 ppm and for halogenated anesthetics as 2 ppm in the OT atmosphere.
Studies have demonstrated that where scavenging systems are used, trace concentrations of waste anesthetic gases do not have an adverse effect on the personnel in operating rooms.
The practice of yoga and training of the team for psychological stress release is recommended.